Star Trek The Motion Picture - Inside The Art and Visual Effects. Debut copies with Exclusive artcard.
By Titan Books
$50.00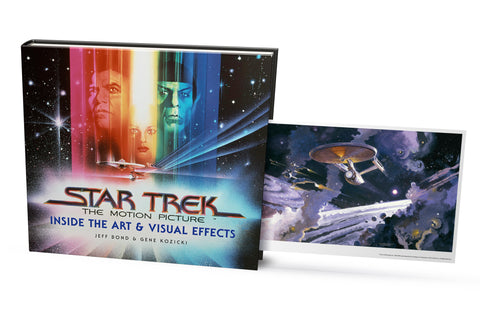 Every copy comes with
an exclusive limited edition
artcard
featuring Robert McCall's gorgeous concept art of the USS Enterprise in flight. C
elebrate the movie by discovering the visual artistry that made it an enduring science fiction classic. Only available at Comic-Con@Home.