FORGOTTEN RUNES WIZARDS CULT #1 COMIC BOOK FOIL VARIANT BY REILLY BROWN
By Titan Comics
$19.99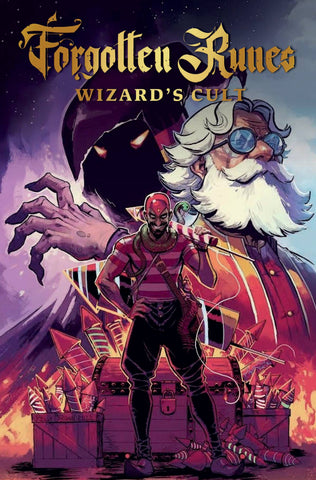 By Titan Comics
$19.99 + S&H
FORGOTTEN RUNES WIZARDS CULT #1 FOIL VARIANT BY ARTIST REILLY BROWN - LIMITED TO 250 COPIES. COPIES WILL BE BAGGED AND BOARDED. INCLUDES FREE GAME CODE WORTH $20 FOR UPCOMING VIDEO GAME FORGOTTEN RUNIVERSE MMORPG!
This series begins as a seemingly unconnected series of MAGICAL TALES ABOUT POWERFUL WIZARDS, gradually merging into a LEGENDARY SAGA.
Who is CHRONOMANCER GEORGE OF DREAMS and what is he trying to tell the reader? Visions of the past, premonitions of the future - or something far more sinister that THREATENS THE VERY FABRIC OF THE RUNIVERSE ITSELF?!
(W) Joe Rechthman (A/CA) Reilly Brown. On sale December 2023.
PLEASE NOTE: This is a pre-order page with Titan Comics - you will be charged immediately but your product will not ship until early December.